Ventilation is the active process of "changing" or replacing air to regulate temperature and moisture. It should always occur under controlled conditions, by opening windows or with ceiling or exhaust fans, NOT through gaps and air-leakage. Ventilation is important to support the ability of thermal mass to absorb and release heat in order to regulate the indoor temperature.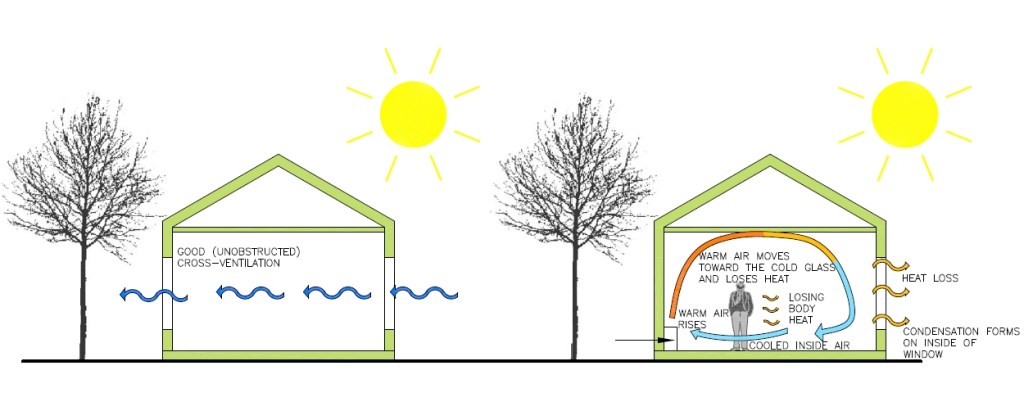 It is necessary to ascertain where natural breezes are to locate the windows accordingly. Landscaping and other buildings can influence and obstruct air flow; therefore it is necessary to visit and check the site before locating windows.
The less gaps and air-leakage occur the air-tighter a building gets.
Therefore regular ventilation is mandatory to renew oxygen and discharge odours, water vapour, carbon dioxide and other contamination.
For instance, in Europe it's recommended to cross-ventilate every day for a few minutes, even in winter. If the occupants forget to ventilate regularly, water vapour will be trapped inside and will lead to mildew and mould on the walls and the ceilings.