Housing Fit for the Future Conference October 2019 - Auckland
DAY ONE
Keynote speaker
Climate change, energy and housing – what is possible in New Zealand?   Associate Professor Janet Stephenson, University of Otago
Dr Stephenson's research has encompassed the 'energy cultures' of households, the impacts of climate change on communities, best practice management of NZ's electricity grid, and contributions to the Royal Society of New Zealand's report "Transition to a low-carbon economy for New Zealand".
Setting the scene: what will climate change mean for our housing?
Climate change and flood hazards in NZ – what does it look like and how have our homes coped so far?   Ryan Paulik, Deep South Science Challenge
Auckland's Climate Action Framework and its implications for Auckland's built environment     Matthew Blaikie, Chief Sustainability Officer – Auckland Council
What might climate change friendly housing look like?
A blueprint for climate-safe housing: A community response to the combined climate and housing crises   Scott Willis, Blueskin Resilient Communities Trust
Outcomes and lessons from zero energy building projects and what might be applied more broadly in future buildings   Shay Brazier, Revolve Energy
Designing and building a family home in Auckland to meet the requirements of the Living Building Challenge, Homestar and Passive House   Rochelle Payne, Living House Challenge
How do we engage our clients/customers?
Engaging with Aucklanders to reduce carbon emissions, and extending the reach of home performance advice   Sophie Heighway, Sustainability Initiatives Manager, Auckland Council
Enabling communities to lead their own futures: DCC's innovative (and stolen!) approach to adapting to climate change   Maria Ioannou, Community Planning, Dunedin City Council
Connecting with Kiwis on climate change   Jane O'Loughlin, Communications and Engagement Manager, EECA
DAY TWO
Tools to help build and design for climate change
Life cycle carbon in buildings: what is it, why is it important, where is it being used internationally, how can it be accurately calculated in NZ, what is a good result, and where does Beacon's Waitakere NOW Home sit in terms of NZ carbon budget?   Brian Berg, Building Environmental Scientist, BRANZ
Experience of using carbon assessment as a design tool for a multi-unit residential project in Auckland   Tricia Love, Sustainability Consultant, Living Building Challenge Ambassador facilitator
Best practice advice for households
What we know about mould in our homes   Caroline Shorter, Otago University
A new housing survey from 2018/19 and recent research findings to underpin advice to households   Vicki White, BRANZ
How to help households make smart heating choices that are good for them and the planet   Julie Villard, Eco Design Advisor, Christchurch City Council
Implementing change across the housing stock
NZGBC research into the potential contribution of the residential sector to meeting NZ's 2050 zero carbon goal   Andrew Eagles, CEO New Zealand Green Building Council
Insights and lessons of delivering Warmer Kiwi Homes national retrofit programme   Eddie Thompson, Manager Warmer Kiwi Homes, EECA
Guaranteeing Healthy Homes Conference March 2018 - Wellington
The conference opened with a bang, with the Minister of Housing and Development, Hon Phil Twyford, giving a rousing presentation that made it clear that change was coming; a message well received by this audience. Decades of failure had resulted in a "hell of a mess", he said, but he declared he was optimistic and not at all daunted by the task. Our generation could sort this out. It was a positive, even inspiring, note to begin on.
Acclaimed business journalist — and house renovator — Rod Oram gave a terrific keynote address that succeeded in providing the larger context for all the nitty gritty that was to follow. His power-point presentation took us around the world and back in time (and pointed to weeks of reading, should one be interested in the reports he referenced). He ended by talking about the extensive retrofitting carried out on his family home in Auckland. He has meticulously documented their energy bills and how they have plummeted, but made a good point that spreadsheets and cost-benefit analyses are limited in what they capture. There is no line item that can express the subjective improvements: "warm, dry and beautiful".
The schedule that followed was packed, with three speakers in each of three timeslots on both days. Participants benefitted from a wide range of perspectives, including from academic researchers, not-for-profit agencies and public servants. Those working on the frontlines of assisting the most vulnerable New Zealanders in our worst housing provided some powerful insights into the suffering they experience and the costs we all share.
By the end of the day there was frank acknowledgement that the current Building Code is "rubbish" and different opinions about how to address it.
The second day similarly got off to a rousing start with a mind-expanding talk by Daiman Otto. The potential of prefabs to transform how and what we build goes far beyond what the audience likely imagined.
He was followed by a very warmly-received talk by Anahera Rawiri about the homes being retrofitted and newly built to house members of the Ngāti Whātua Ōrākei hapū in Auckland. She was frank about some of the challenges they were addressing and the role housing played in a much wider context of community development.
Eco-Design Adviser Nelson Lebo kicked off a discussion with a considered presentation on why there is not more uptake of services, programmes and advice. He spoke from the perspective of an educator and argued passionately for educators to tailor their advice to the needs of individuals. This was followed by spirited small group discussions that followed on over lunch.
The afternoon had more technical presentations and finished on a high note with architect Bob Burnett, who has launched the open-source "Superhome" movement, which educates the public about the value and possibilities of building homes above Building Code minimums.
By Rachel Rose – Freelance Writer
See the presentations below.
DAY ONE
Keynote speaker:
Reinventing paradise: Achieving deep sustainability in our built environment   Rod Oram
Rental housing sector
Creating Healthy Rental Homes  Cade Bedford
On Common Ground – landlords and tenants shaping thermal performance of rental properties in New Zealand  Letisha Nicholas
Experiences of a social housing landlord  Alison Cadman
Housing and health
Healthy Homes Initiative  Bronwyn Petrie
Housing Related Conditions  Nicky Cranshaw
Whare-Ora – Waikato Healthy Homes Programme  Erana Severne
Large scale interventions
Housing and Physical Environment supplement and 2018 Census   Rosemary Goodyear
An Eco-response to housing under-supply, costly cities and our need for affordable housing – ADUs and partitioning   Dr Kay Saville-Smith
Collaborating for success   Tony Moore
DAY TWO
Design and innovation
Design & Disruption in Housing   Daimon Otto
Ngati Whatua Orakei: Kainga tuatahi housing development   Anahera Rawiri
Working session
Why isn't our advice turning into action   Nelson Lebo
Best practice warm and dry
House characteristics and indoor dampness in the BRANZ House Condition Survey   Phoebe Taptiklis
Airtightness trends in New Zealand homes and apartments, what we are achieving, and how can we balance the ventilation needs   Stephen McNeil
Quality & performance within a budget   Richard Popenhagen
Exceeding the minimum
Working alongside group builders to step above NZ's Building Code minimums   Jo Reilly
Exceeding the minimum: Consumer perspectives   Casimir MacGregor
How to Change the World in 20mins – Guaranteeing Healthy Homes   Bob Burnett
Conference Workshop May 2017 - Wellington
Proved to be a great success this year, with a great line up of speakers.
We had a great range of inspirational and informative speakers presenting topics covering building design updates, current research and behavioural psychology.
The conference brought together a diverse collection of delegates from the energy sector, architectural design, housing and health, government departments and the not for profit sector. Here are some of the great talks provided by our speakers:
High performance houses – raising the bar   Anne Salmond
R-Values, Humidity and Health:Case Studies from Auckland   Professor Bin Su
Mechanical Ventilations Systems and Health Outcomes   Dr Lucy Telfar Barnard
Are plastics really an issue in sustainable construction?   Dr Emina Petrovic
Climate control in the home   George Block
Indoor climate and occupant behaviour   Dr Manfred Plagmann
Bringing your windows in from the cold: Recessing the frame    Julie Villard
Solar air heating in classrooms: Preliminary research results   Professor Robyn Phipps
Encouraging Sustainability and Energy Efficiency: A Social Psychological Perspective   Dr Taciano Milfont
NZ'S Housing crisis and why Homestar matters   Andrew Eagles
Blower Door Test Demonstration   Jon Davies
Concrete and Sustainability   Ralf Kessel
Villa renovations: Thinking outside the square   Dr Nelson Lebo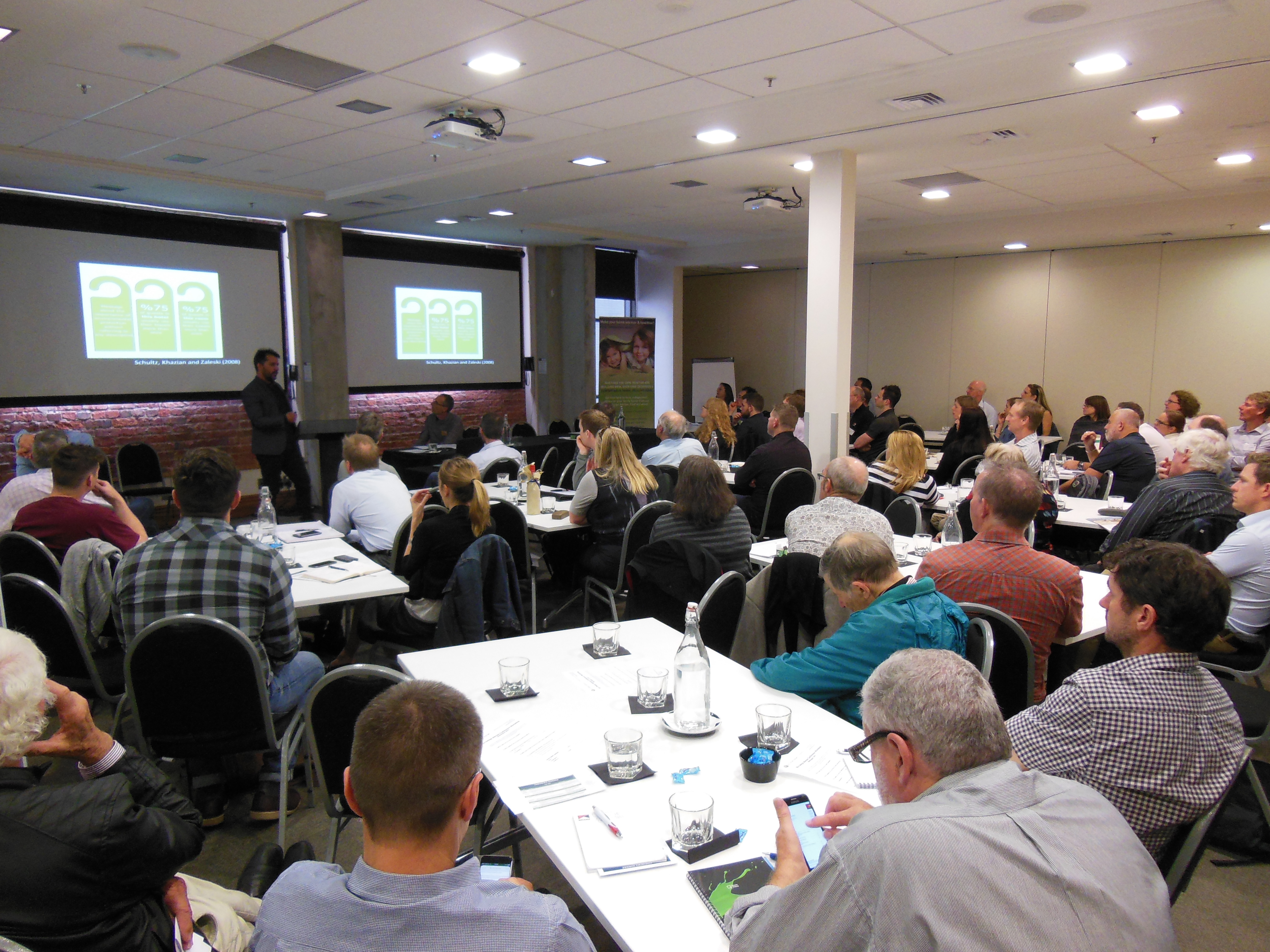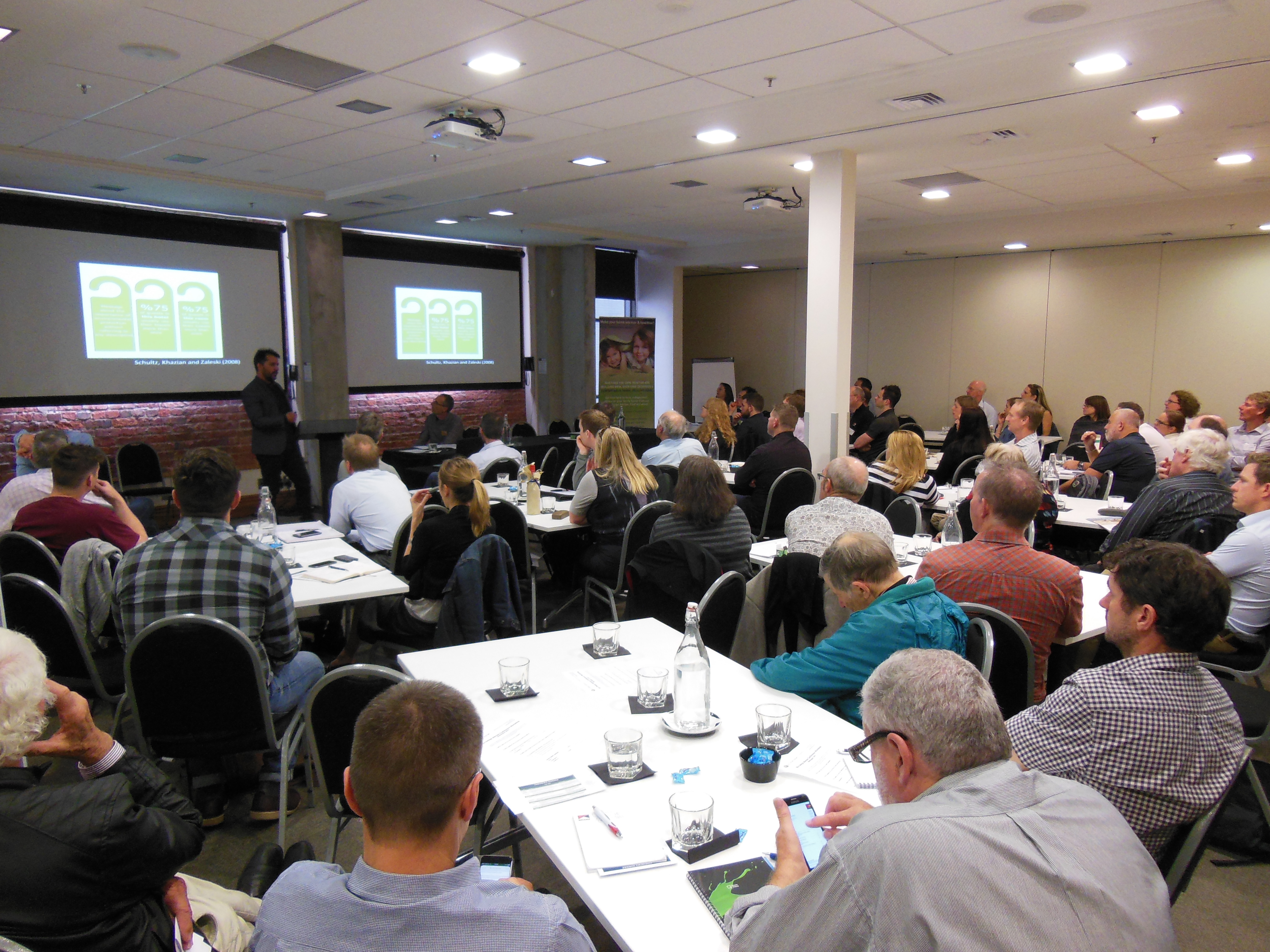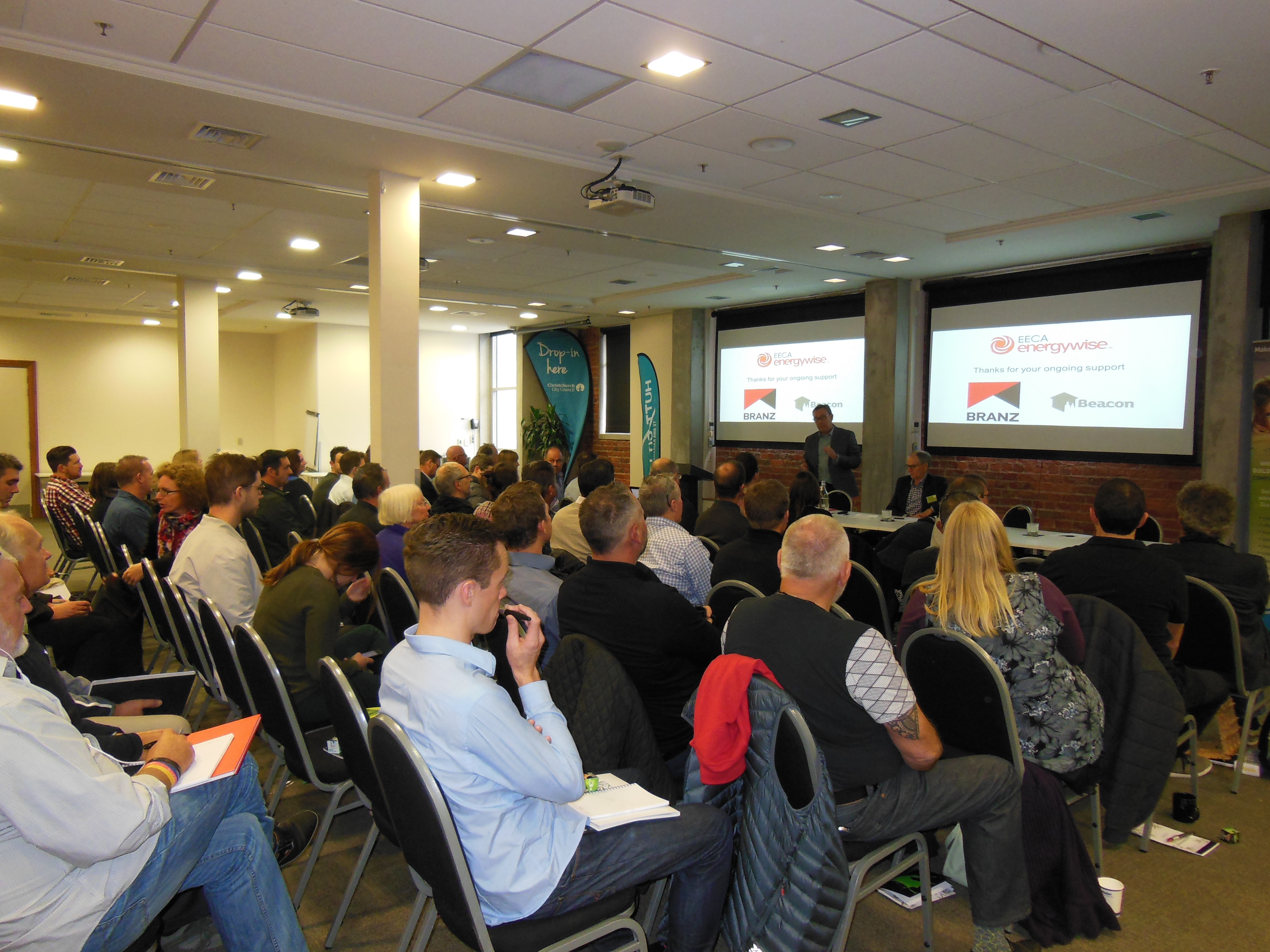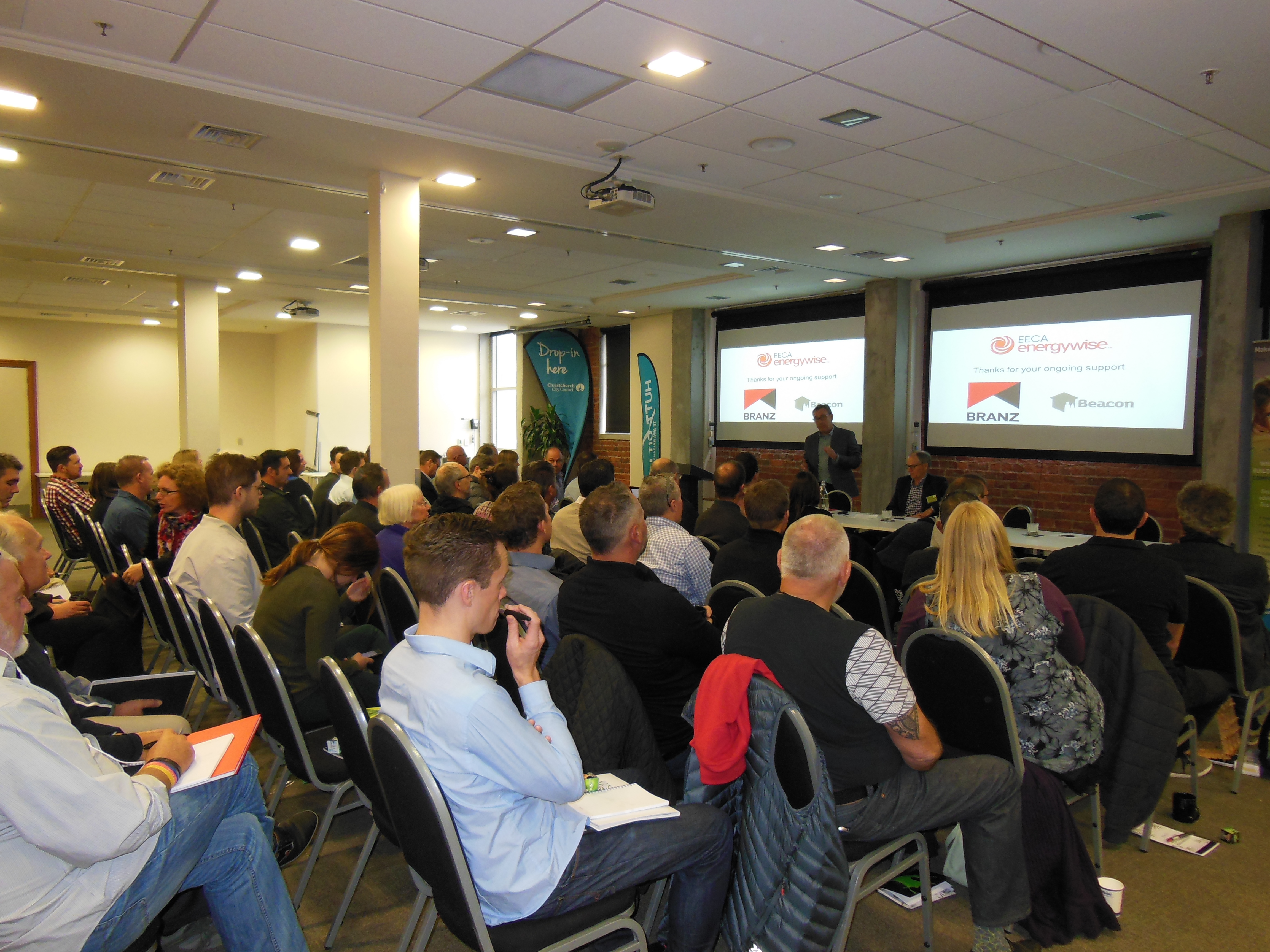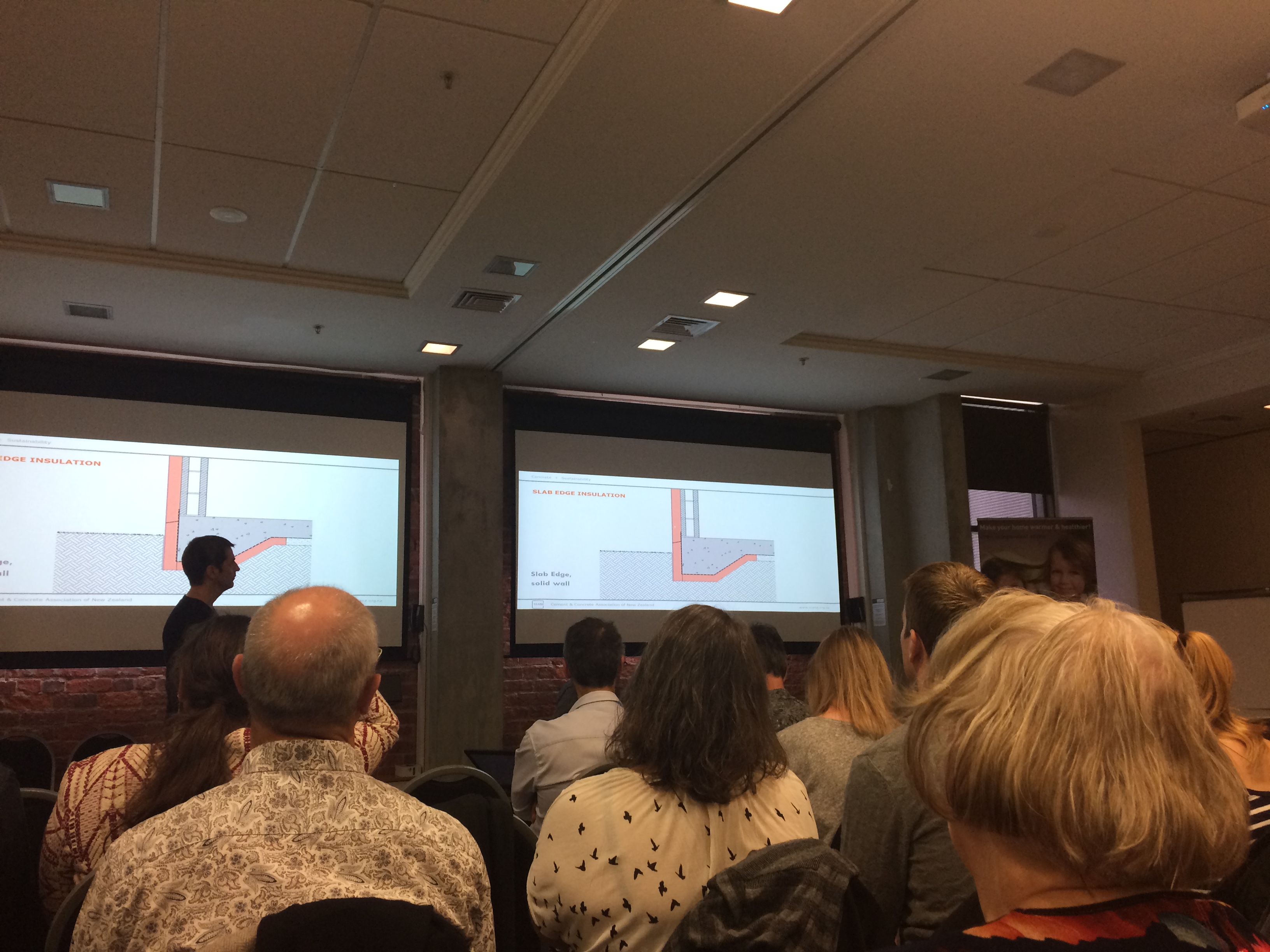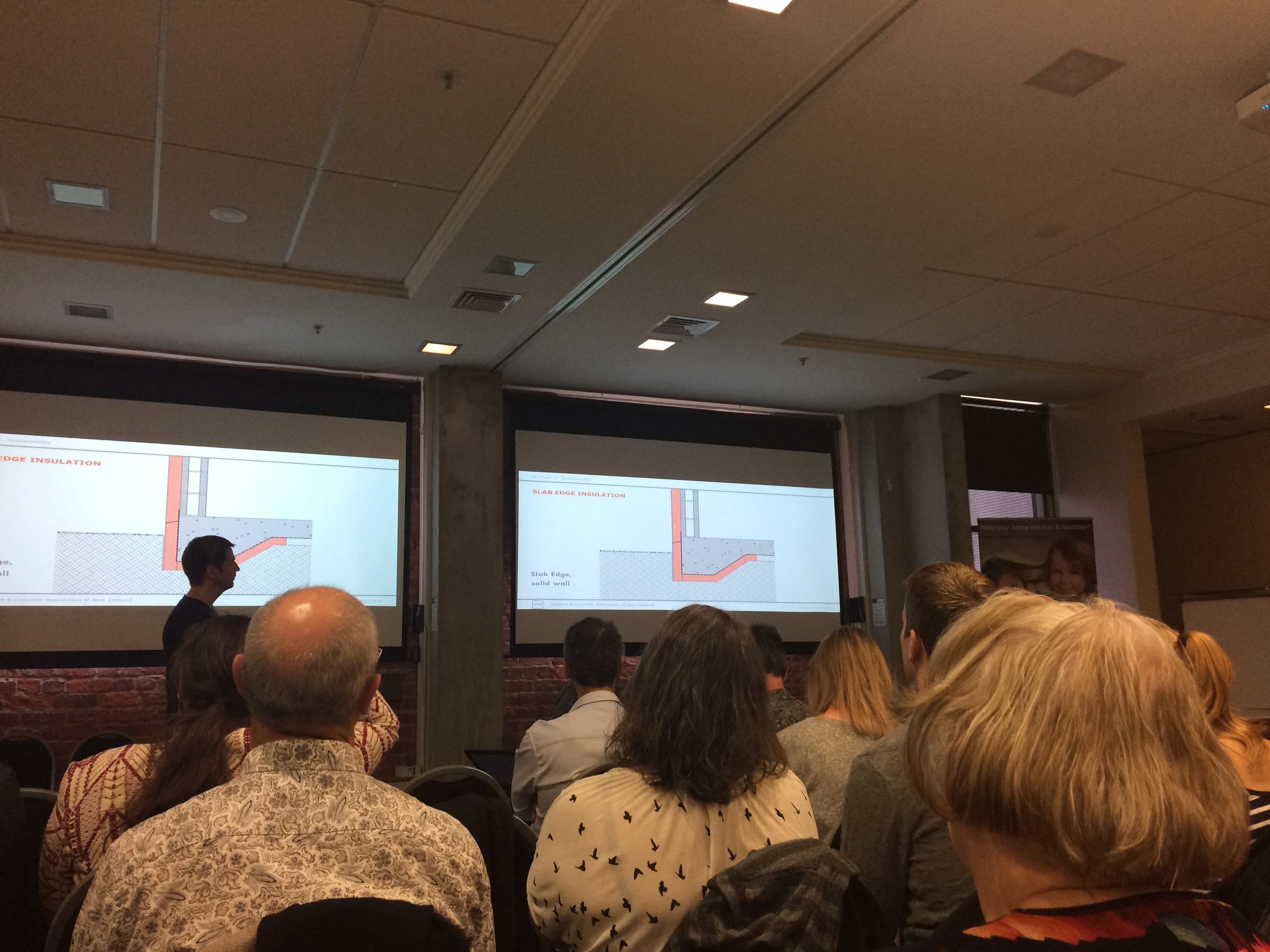 Conference Workshop 2016 - Palmerston North
This year's conference celebrated the 10 Year Anniversary of the EDA Network.
Since 2006 thousands of homes and households have benefitted from an EDA consultation, talk or presentation and the service has come to be regarded as a leader in its field.
At this year's conference we looked at how the service started, what it has achieved and how it continues to raise the bar on improving NZ's housing stock.
See the presentations below:
Exploring the parameters of comfort
Case studies and experience
Revealing hidden truths and other uses
Short term savings can mean long term costs
Bubble diagrams to help organise your design
Conference Workshop 2015 - Basin Reserve, Wellington
We had 113 people attending from around New Zealand. Attendees commented that they found it very useful, hearing from a range of experts in their field as well as networking with industry professionals, academics and local and central government agencies.
See the presentations below:
Keynote:
Lessons we can learn from our housing   Professors Brenda and Robert Vale, Victoria University
Robert and Brenda have a new book "Living within a fair share ecological footprint".
Auckland housing assistance   Adrian Feasey and Eion Scott, Auckland Council EDAs
Auckland Council offers funding assistance and free assessment to homeowners and landlords through the Retrofit Your Home and Healthy Rentals programmes.
New build design reviews   Richard Morrison, Kapiti Coast District Council EDA
Richard looked at the importance of balancing functional requirements in a new build with specific features.
Health and the domestic environment   Professor Julian Crane, Asthma Research Unit, University of Otago School of Medicine
International studies show that warm, dry, weathertight homes have the biggest impact on respiratory issues such as asthma.
Performance testing of heaters and curtains   Paul Smith and George Block, Consumer NZ
Consumer undertakes independent testing and product comparison.
The healthiness and toxicity of common building materials   Dr Emina Petrovic, Victoria University
In the last 20 years we have produced more chemicals than in the previous millennia of humankind.
Ditching the clothes horse, behaviour change and indoor air quality   Dr Nelson Lebo, Palmerston North City Council EDA
Explores theories on adult learning and behaviour change, and how they can be applied to the housing sector in New Zealand.
Open Day 2014 - Pelorus Sports House, Hutt City
More than 30 designers, home performance advisors, industry leaders and even a councillor or two attended the 2014 Eco Design Advisor Open Day, held in Petone, Hutt City, in early August. The range of speakers and opportunity to network with the seven Eco Design Advisors proved a hit with the audience, with comments ranging from "Really stimulating, rejuvenating and interesting day" to "Great study day, incredibly interesting and very relevant". To see the range of topics and download presentations, click on the topics below.
Introducing the Eco Design Advisors   Richard Popenhagen, Nelson City Council
Real Dream Homes     Kay Saville-Smith, CRESA
Making a Healthy Home   Richard Morrison, Kapiti Coast District Council
Heating – Issues and Options   Richard , Nelson City Council
Housing and Health   Philippa Howden-Chapman, Otago School of Medicine
Asbestos – Handling Risk Communication   Dr Stephen Palmer, Hutt Valley District Health Board
Homestar and Housing Warrant of Fitness   Matthew Cutler-Welsh, NZ Green Building Council
Moisture and Condensation in your Home   Richard Popenhagen, Nelson City Council